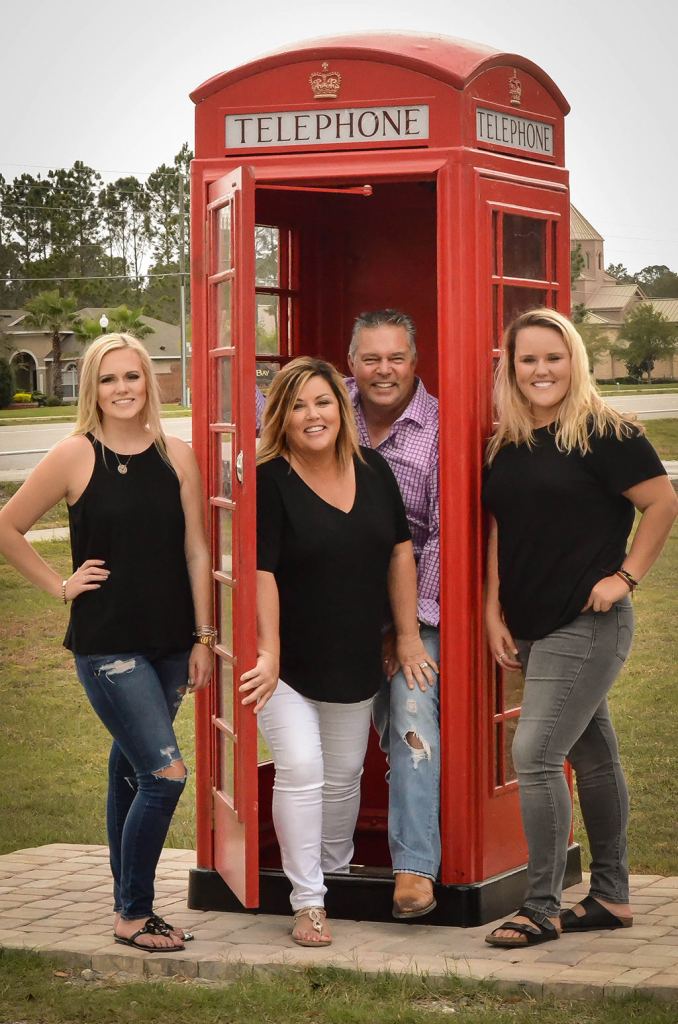 Royal Landscape Grows and Sells Foliage With a Personal Touch
Imagine going to work every day in beautiful surroundings with customers, colleagues and clients who are just like family. That's what Connie Emmerson says she has the privilege to do each day. And, you're invited to come visit her outdoor oasis.
Connie is president of Royal Landscape Nursery, a 6-acre, outdoor garden facility owned and operated by the Emmerson family. It is Central Florida's largest outdoor plant and patio landscape showcase and located at 2204 Hempel Ave. in Gotha. Royal Landscape sells both wholesale and retail-priced foliage at 20 to 30 percent less than the nurseries at big chain stores. The company also delivers plants, trees, sod, mulch and pavers directly to customers in town or across the country.
Connie runs the business office while her husband, Steve, is "the creative one." Steve Emmerson handles commercial products and installations for large properties, including new housing developments and apartment homeowner associations. Daughter Mia graduated from college in North Carolina and returned home two years ago to join the enterprise. According to Connie, Mia "upped the business" and supervises commercial maintenance. It is uncertain whether college student and younger daughter Sophie will follow her sister, but ever since she was able to reach the counter, Sophie has helped out in the office. The entire family is very hands-on.
When asked if working with your spouse can be a challenge, Connie replied, "We are celebrating our 25th wedding anniversary this year, so you decide." She was quick to add, "It helps that Steve is in the field a lot."
Royal Landscape grows approximately 80 percent of what it sells, thus enabling the company to keep its prices low. The foliage is lovingly grown on-site, and all plants are nurtured to flourish in Florida's climate. Before leaving with their plants, customers receive advice on care, installation and design.
"Don't take the baby home unless you know how to feed it," Connie said.
The nursery also provides what Connie calls "hardscape." This service features a variety of brick and stone pavers for driveways and walkways, pool areas, retention walls and fire pits. The nursery even showcases practical treatments for pavers on its grounds. The use of these landscape design accessories can't help but improve property value. In fact, Royal Brick Pavers continually wins accolades for its creative installations and unrivaled ingenuity.
"As a person with fine attention to detail myself, [Royal Landscape Nursery] gets my vote of approval and recommendation to anyone with landscape needs," Harold and Patsi Peacock said. "We are extremely happy with the beautiful results of our new front and backyards."
Other services include commercial landscape maintenance, new construction installation and irrigation services.
The nursery is a proud member of the Florida Nursery Growers and Landscape Association and the Apartment Association of Greater Orlando.
Visitors to the gardens are encouraged to join the Royal Landscape computer mailing list, which delivers special discounts and pop-up, secret offers directly to inboxes. If you don't have time to spend a few relaxing hours in Gotha, gardeners also can sign up for discounts by visiting the company's website at www.royallandscapenursery.info. There, guests can enjoy a virtual stroll of the gardens thanks to stunning photos of the nursery's great variety of plants in its showroom.
Website visitors also receive notifications of special events and gardening presentations. This year's 2018 Spring Customer Appreciation Weeks begin April 20 and run through May 12. Those who join the mailing list receive access to VIP discounts during this sale.
The community-minded Emmerson family lends its support and donates to several local causes, including Orlando's yearly Taste of the Nation "No Kid Hungry" event in support of the Coalition for the Homeless of Central Florida and Second Harvest Food Bank of Central Florida.
Royal Landscape Nursery's hours are Monday through Friday from 7 a.m.-5 p.m. and Saturday from 8 a.m.-3 p.m. For more information, call 407-378-5126. Be sure to say "hi" to Connie when you visit.