To get everything you need for your gardening projects, you have a variety of options. There are countless box stores on every Orlando-area street, but they leave a lot to be desired with their mass-produced supplies and withering plants.
We recommend shopping at a local garden center. This way, you can gain access to several benefits including experienced staff and robust native plants. Our garden center, located in Gotha, FL, is convenient to areas such asThe Villages, Clermont, Winter Garden, Windermere, and more.
---
Local plant nurseries are staffed with knowledgeable team members.
Retail stores are often staffed with underpaid employees with no proper horticulture experience. By visiting a local plant nursery, you are gaining access to passionate and knowledgable team members who want to help you find the best plants for your particular landscape.
Our staff at Royal Landscape Nursery is familiar with the Orlando and The Villages regions and what plants perform best in our climate. We offer a level of service that exceeds what you'll find in a big box establishment.
We enthusiastically answer questions you have and offer suggestions to gardening issues you may be experiencing. Our team has been in business for more than 20 years, so we can educate you on gardening information like:
When a specific plant will reach maturity
What type of pruning you need to perform on your plants
Whether annuals or perennials will grow better in your landscape
To experience our premier customer service, come visit our The Villages-based facility today.
---
Our plant nursery provides you with native plants.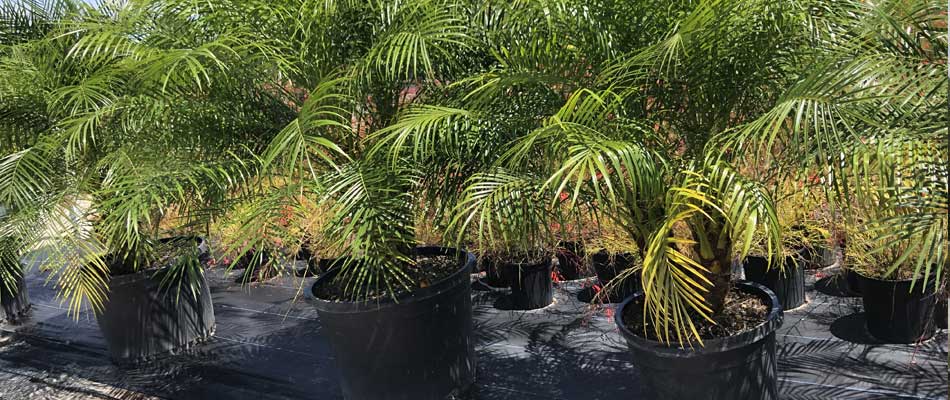 By visiting our plant nursery in Gotha, FL, you will gain access to a wide variety of native plants. These plants are supplied from our personal Orlando-area growing facility, so they never have to endure long shipping times that can result in damage.
We never stock our shelves with cheap and low-quality plants. Our 6.5-acre facility includes an endless selection of plants, trees, and bushes. You are bound to find the right landscape plants for your yard.
Because we offer locally-sourced plants, you don't have to worry about foreign pests spreading disease or ruining the aesthetic appeal of your plants. Our expert team provides an advanced level of care that increases your plants' resistance to disease.
---
Enjoy local, convenient plant delivery services.
If you don't have the time to browse our facility, you can call ahead and have your plants ready for pickup. As part of our premier service, we also offer convenient, local plant delivery services to clients located within a large regional area. You can enjoy our beautiful gardening plants all without needing to pick them up yourself. And, you don't have to worry about your plants becoming damaged during the delivery process. Our staff is trained to efficiently deliver your plants unharmed. Get in touch with us today to see if we deliver to your area.
---
Interested in visiting our local plant nursery? Give us a call today!
Give us a call today at (407) 296-3042 if you would like more information before visiting our local plant nursery in Gotha, FL. Our facility is easily accessible to customers in The Villages, Clermont, and the surrounding communities. We encourage you to pay us an in-person visit to see what our plant nursery is all about! Our garden center is located at 2204 Hempel Avenue, Gotha, FL, 34734.